Hello Folks!
Another day with another interesting topic to apply on your websites throughout the week. How to Organize Your Website? So, let's start.
Why is it Important to Have Great Website Content?
Content means everything for a website. It is the backbone of the site and without it, there would be no reason to build it.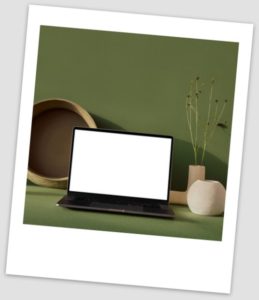 Content is the most important aspect of any website. It is the one that visitors come to see and it is what they will base their opinion on whether to stay or leave. If you want people to be able to find you, your content needs to be good.
The content of a website is what makes it unique and different from other websites. It provides information about the company, product, or service for visitors. This content should be well-written, informative, and easy for visitors to understand so that they are not put off by it.
If you want your business to grow, then you need a good website with quality content that will attract people and keep them coming back for more making them recommend your site to their friends.
What Are the Different Types of Content That Needs to be on your Website?
There are many different types of content that need to be on your website. Each type of content will serve a different purpose for your website and should be used in a way that suits the needs of your website.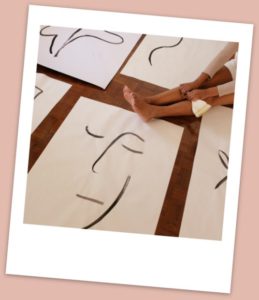 1. Blog posts:
Blog posts are typically used to provide updates to visitors and customers about what is happening at your company or organization.
2. Company profile page:
The company profile page is typically used as an introduction to your company for potential new customers, clients, or partners. It should include information about the history, vision, mission, values, and contact information for the company.
3. Product pages:
Product pages provide detailed information about specific products you sell online or in person.
How to Keep Your Visitors Engaged with Branded & Informative Webpages?
An increasing number of companies and organizations are now choosing to use a web content management (WCM) system.
This type of software offers a way to maintain a website, blog, social media accounts, etc. with ease.
A WCM will allow for the creation of pages, posts, images, and videos all in one place. It will also help keep your content organized with features such as keywords and tags
How to Deal with Too Many Pages?
When we are building a website, it is not unusual to have too many pages. This can be a problem because the more pages we have, the more difficult it is to generate traffic on our site.
The solution is to create an organizational structure for our site. This will help us solve the problem of too many pages and make it easier for visitors to find what they want.
How to Create Your Own Content Without Losing Your Creativity and Drive?
The first step is to plan your blog post. This is the most important step because it sets the tone for the whole blog post. Once you have a plan, it will be easier to come up with new ideas and topics.
The second step is to use your creativity. Try looking at other blogs in your niche and see what they are doing differently or what they are talking about that you haven't seen before.
The third step is to start writing! Don't worry about editing as you go, just get your thoughts on paper first and then edit later.https://contentflavour.com/what-is-content-editing/
The fourth tip is to keep a list of ideas for future posts so that when you're in a rut, you can get back on track quickly and easily!
How to Make Sure All Your Web Pages are Ranking Well in Search Engines?
If you have a website and want it to rank well in search engines, then you need to do some SEO. It's not that difficult, but there are a few things you should know.
We will discuss what is SEO and how it can help you rank better on search engines. We will also talk about the importance of keywords and how they affect your rankings.
How Can Bloggers Utilize RSS Feed To Manage Their Audience & Grow Their Businesses?
RSS feeds are a great way to stay in touch with your audience and grow your business. They allow bloggers to automatically share new blog posts and updates, which can help establish themselves as experts in their field.
RSS feeds are a great way for bloggers to stay in contact with their audience and grow their business. RSS feeds allow bloggers to automatically share new blog posts or updates, which can help establish themselves as experts in their field.
The Importance of a Strong Web Content Strategy :
In order to build trust with prospective customers, it is important to have a strong web content strategy.
It is important to note that there are no one-size-fits-all strategies for creating a successful web content strategy. Your unique business needs will dictate the best way to create and implement your own web content strategy.https://contentflavour.com/how-content-marketing-drives-sales/
In the end, I would like to say that it is not a difficult job to organize your website. Where there is a will, there is a way.
Think about it. Until next time, stay safe and healthy.
Happy Reading!👩